Linear Motor Stages - Iron Core
Motor width range 50, 80, 130 (mm)

Continuous Force Range 60 - 3000 (N)

Peak Force Range 105 - 6000 (N)

Speeds up to 36.6 (m/s)

Water Cooled Options

Range of Magnetic Plate Lengths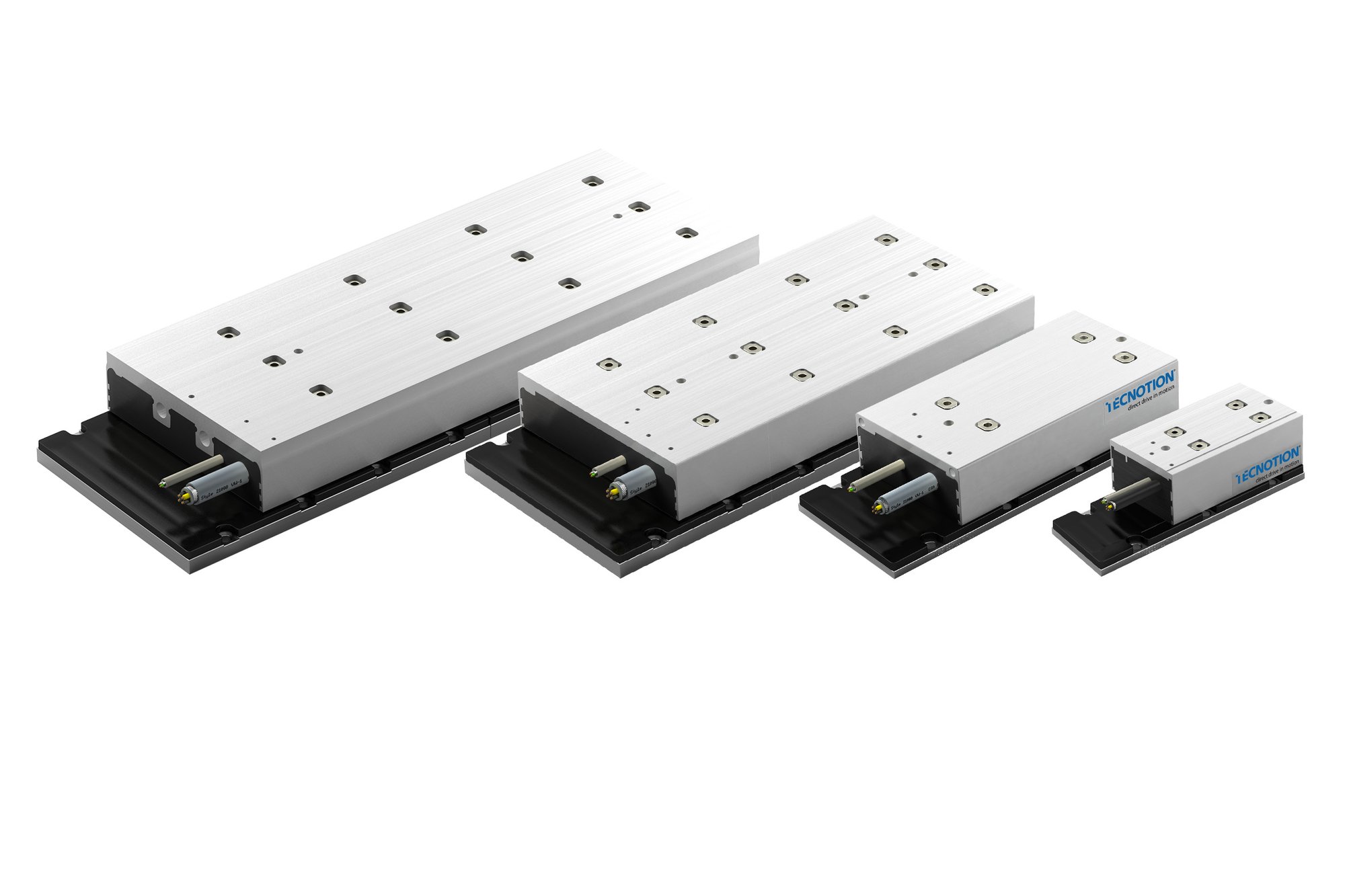 Range of Iron Core Motors from Tecnotion
Iron core linear motors are high-performance motion control devices designed for precise linear motion applications. With their robust construction and efficient design, these motors deliver exceptional force and speed capabilities. The iron core design provides high torque density, ensuring powerful and dynamic performance. The absence of mechanical components like gears or belts reduces friction and eliminates mechanical wear, resulting in smooth and maintenance-free operation. Iron core linear motors are widely used in various industries, including semiconductor manufacturing, medical devices, automation, and precision machining. With their reliability, accuracy, and versatility, these motors are the ideal choice for demanding applications that require precise and efficient linear motion.
Iron Core Linear Motors - High Force
Ask An Engineer!
Quickly receive an answer to your question from a Gorman Dynamics engineer.