Customized motion solutions available for all Linear stage products. Our dedicated team is available to assist you in delivering a comprehensive solution that precisely aligns with your unique performance specifications. With a focus on understanding your requirements, we take pride in providing bespoke solutions tailored to meet your exact needs. Count on our expertise and commitment to deliver exceptional results in creating the perfect motion solution for you.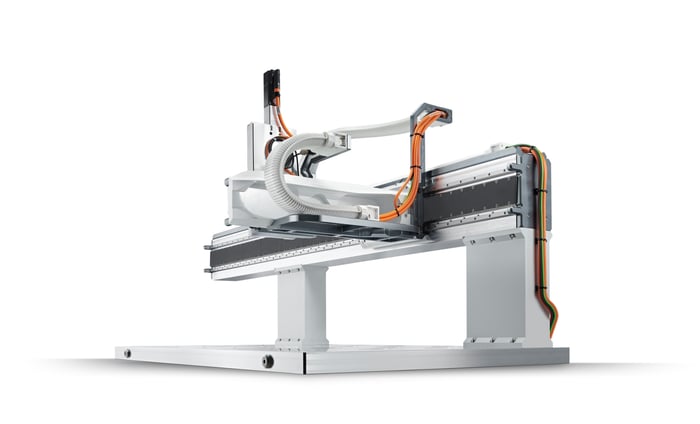 Custom XY Linear Stage Platform for SMT Pick and Place.
Why Use Custom Motion Solutions
Opting for a custom motion solution offers several key advantages. Firstly, it allows you to tailor the solution to your specific application requirements, ensuring optimal performance and functionality. By customizing the motion solution, you can achieve precise control, accuracy, and reliability, enhancing overall system performance. Additionally, a custom solution enables you to address unique challenges or constraints specific to your industry or environment. It provides flexibility for future scalability and adaptability, allowing for modifications or upgrades as needed. Ultimately, a custom motion solution empowers you to achieve optimal results, maximize efficiency, and gain a competitive edge in your industry.
We conduct in-depth motion studies for your custom linear motion projects. Using advanced tools and techniques, we perform thorough analyses to evaluate and optimize the motion dynamics. Through rigorous testing and simulations, we assess critical factors including speed, acceleration, temperature and system stability. By conducting these comprehensive motion studies, we ensure that the final solution is precisely tailored to meet your desired performance criteria. Our commitment to these motion studies guarantees optimal functionality and reliability in your custom linear motion projects, providing you with a solution that meets your exact needs with utmost precision.
For OEMs seeking an ideal solution, compact size coupled with high speeds and positioning accuracy is paramount. Whether it's a single-axis actuator or a multi-axis system, linear motor stages offer the perfect product to meet these requirements. We specialize in providing custom solutions that are meticulously designed and manufactured specifically for OEM customers. Our team takes into account the unique needs of each customer's application, ensuring the development of a tailored solution. With our expertise in linear motor stages, we deliver compact, high-performance solutions that precisely align with the demands of OEM applications.
At Gorman Dynamics, we understand the importance of effective project management in delivering a successful custom motion solution. Our experienced team is equipped with the expertise to oversee every aspect of your project, ensuring a seamless and efficient process. From the initial consultation to the final implementation, our project management approach involves close collaboration, clear communication, and proactive problem-solving. With our meticulous planning, execution, and delivery, you can trust that your custom motion solution will be managed professionally and tailored to meet your exact specifications.
Increased mobility through reduced size

Specialized environments such as vacuums or clean rooms

Specific mounting and attachment details for seamless integration

Compatibility with other equipment or components

Versatile multi-axis configuration for precise control
Optimization for specified payloads

Customized design to meet specific requirements, eliminating unnecessary features for a particular application
Tailor-made motors
Tecnotion has the ability to make fully customized advanced motors. These motors are mainly used in very specific high-end markets like lithography, wafer inspection, display manufacturing, scientific applications and aerospace.
Ask An Engineer!
Quickly receive an answer to your question from a Gorman Dynamics engineer.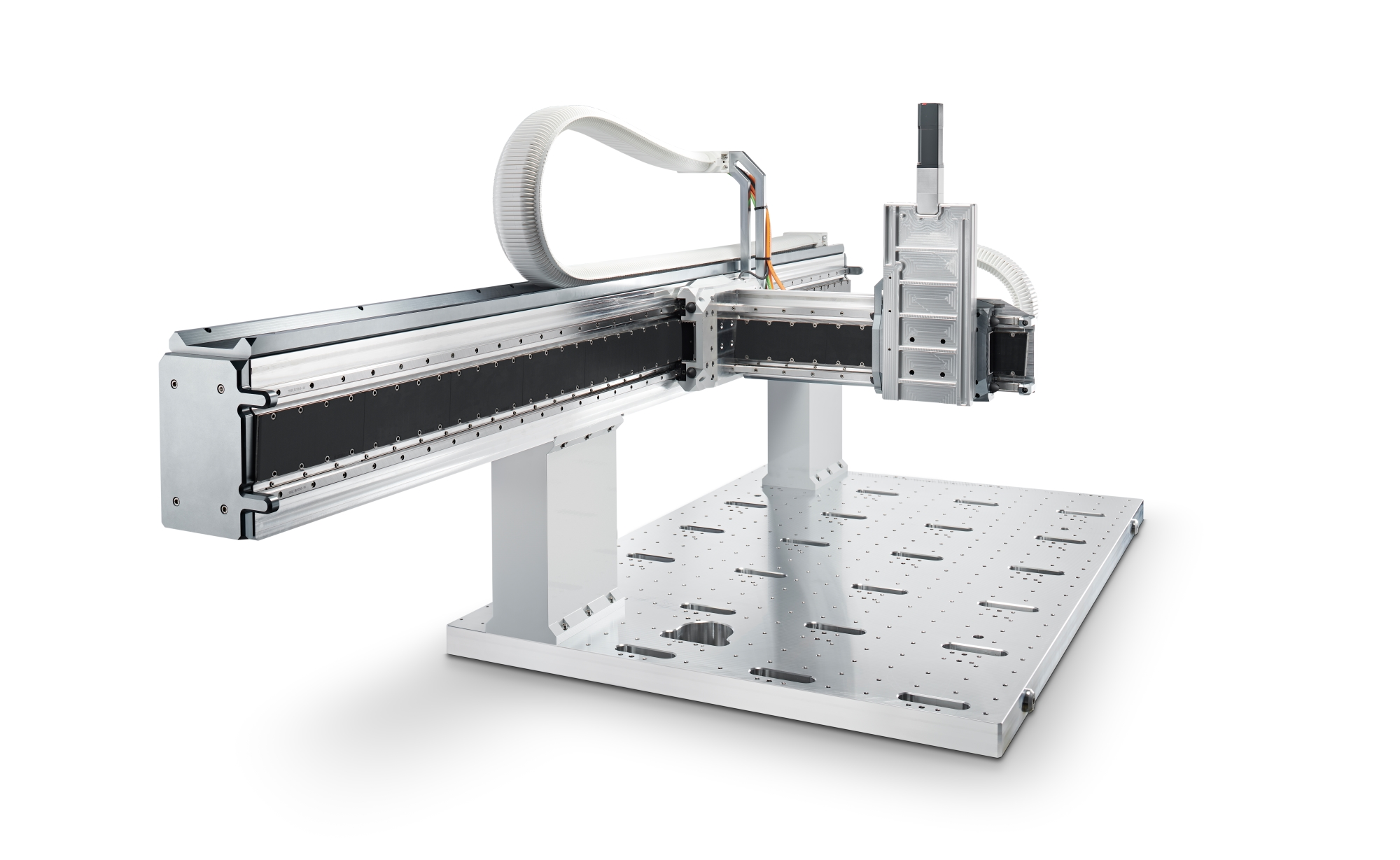 Travel 200mm to 1600mm - Fixed X Axis

Multi Gantries on X Axis

Travel 200mm to 600mm - Moving Gantry Y Axis

Multi Carriage Movers on Gantry Axis

High Load Capacity per Carriage 25 kg, 250 N

Speed 4 m/s

High resolution absolute linear encoder

Iron Core Liner Motors
Width 190mm

Travels 100mm to 1200mm

High Load Capacity 65 kg, 650 N

Speed 2 m/s

High resolution absolute linear encoder

Side cover to protect against particles

High performance Iron Core Linear Motor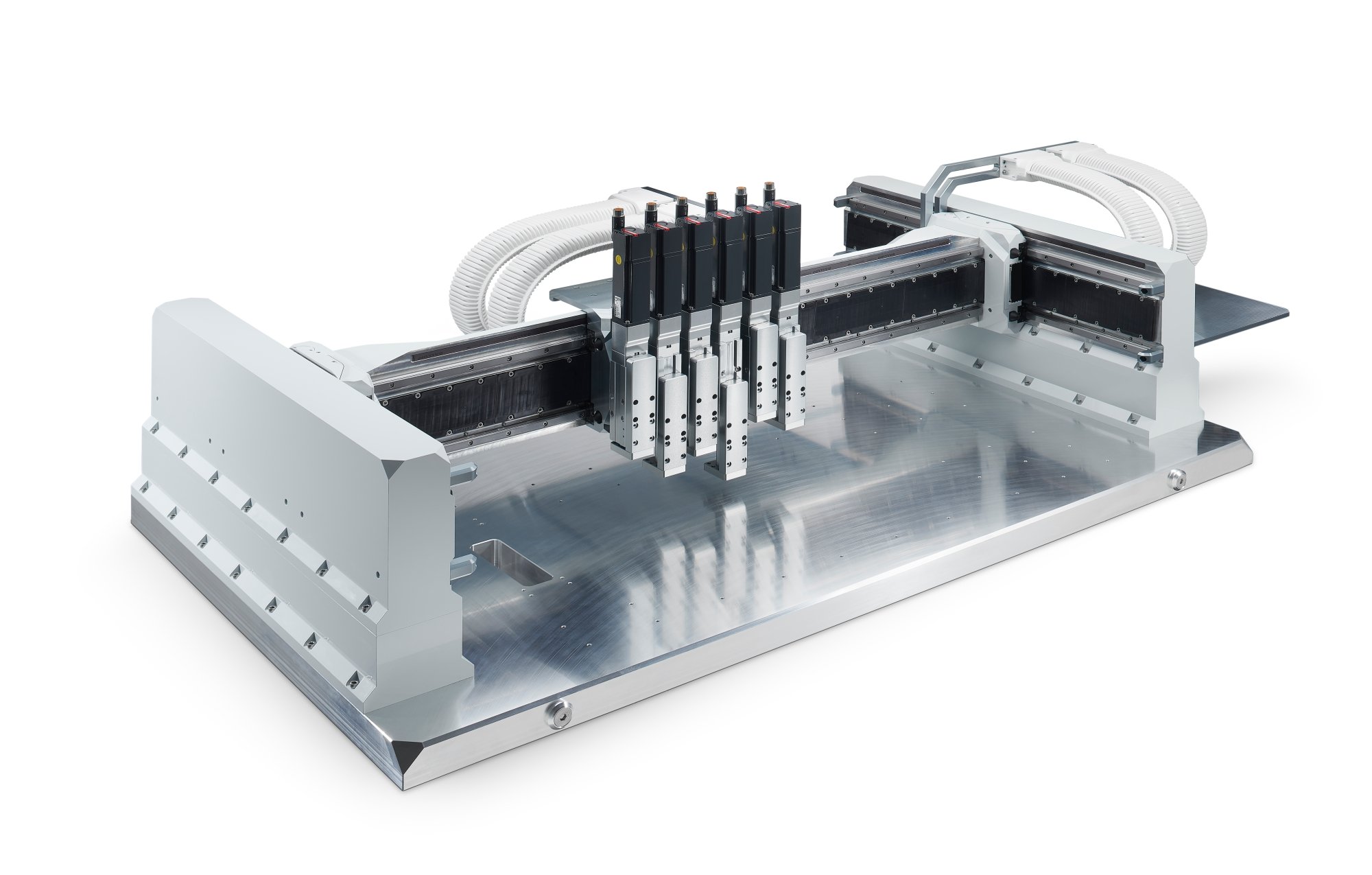 300mm to 1400mm - Fixed Y Axis

Multi Gantries on Y Axis

2 Motors per moving Gantry

300mm to 1400mm - Moving X Axis

Multi Carriage Movers on Gantry Axis

High Load Capacity 35 kg, 350 N

Speed 3 m/s

High resolution absolute linear encoder

Iron Core Liner Motors